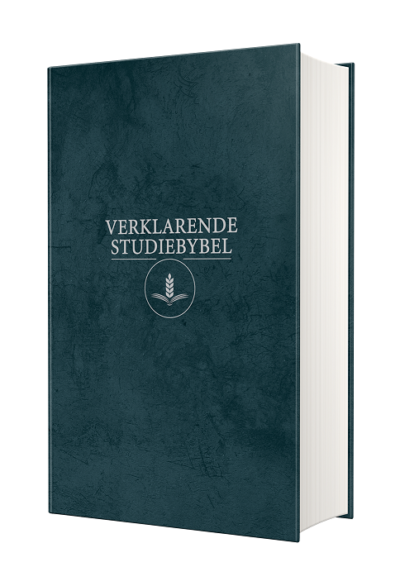 Die Verklarende Studiebybel sal jou jou Bybelkennis help opskerp. Dit word heelhartig aanbeveel vir naslaanwerk en persoonlike groei doeleindes. Dit is ook die uitgewers se gebed dat die Verklarende Studiebybel lesers sal inspireer en toerus om God daagliks te volg en 'n student van Sy Woord te wees. Die studienotas kom uit die gewilde Know the Word Study Bible.
Boek-vir-boek-inligting, vers-vir-vers-inligting en onderwerp-vir-onderwerp-inligting maak van dié Studiebybel sonder twyfel 'n aangename lees- en leerervaring. Volledige voetnotas, soos onder meer ook vertalersnotas, bied verdere stof tot nadenke. "Die verskille in die manuskripte se bewoording het tot gevolg dat tekskritici besluite moes neem oor watter lesings die naaste aan die heel eerste Hebreeuse en Griekse geskrifte is, en daardie weergawe is dan gebruik vir die gedrukte Bybelteks. Die tekskritiek het deur die jare so verfyn geraak dat daar vandag maar enkele gedrukte tekste van die grondtale van die Bybel is waaruit die meeste vertalings wêreldwyd gedoen word. Die samestellers van die Verklarende Studiebybel het dit goedgedink om die lesers 'n kykie te gee in die vernaamste verskille wat in hierdie grondtekste voorkom. Hierdie lesings word dan in die tekskritiese notas opgeneem. In die tekskritiese notas word daar by baie verse ook verwys na ander Skrifgedeeltes waar diesefde gedagtes voorkom of waar 'n aanhaling vandaan kom (Voorwoord).
Aantekeninge by die teks hou die leser ook op hoogte "van die variasies tussen die verskillende manuskriptradisies van die Nuwe Testament. Hierdie inligting vorm nie normaalweg deel van Afrikaanse vertalings van die Nuwe Testament nie" (XII). Die "Hoogtepunte in die boek"-afdelings lig die leser kortliks in oor wat om van elke Bybelboek te verwag. Die "Bestudeer die Boek"-hofies bied verdere insig. Duimdrukke by die leeruitgawes help die leser om met gemak tussen Bybelboeke te navigeer. Die kleurkaarte agter in die Studiebybel is 'n welkome ekstra vir die weetgierige Bybelstudent.
R200